Creating opportunity. Empowering Women.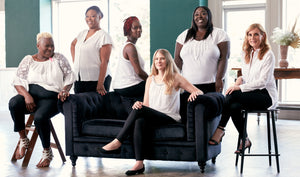 We're not just a candle -
we're a community.
Our candles stand for something. They mean something.
When you buy our candles, you stand with the women of Labyrinth, working to build a better future. We stand for the opportunity to revitalize our lives and start over again. Finding employment opportunities and a stable income gives us the self-assurance that we need to succeed. 
And our candles are far from just candles. Each wick lit stands for the chance to empower our souls.
Our candles stand for equity. Every person should have the opportunity to meet their needs, define what success means to them, and achieve their dreams. At Labyrinth Made Goods, we're working to reimagine systems that hold back women who have experienced incarceration.
Join us.
---
OUR EXPERIENCES, IN OUR OWN WORDS
Marilyn
"LMG has helped me tap into the brilliance I always knew I had. I just didn't have the tools I needed to be confident to show it to the world. This experience has empowered me to challenge myself, to not fear change, and to embrace opportunities that I didn't think I could have because of my background barriers."
Vera
"I absolutely LOVE my job with YWCA Labyrinth because they believe in me and women with lived experience. My job allows me to walk side by side, meeting a client where she is at and empowering her to reach her goals. And it reminds me to continue to reach mine as well."
Candice
"Our mission is so valuable to me because I have lived this experience; I overcame challenges, rebuilt my life, and found a career I love. Now, as a trainer, I am able to guide others in my community towards success."
Shay
"When I was released from incarceration, the word "revitalize" hit me deep. I needed that word at that moment. I needed stability. And Labyrinth Made Goods gave me everything - a brand new start. I started believing in myself again."
Vivian
"This class was life changing for me. I've been using everything I learned. At the new job, I'm getting computer training and I'm able to do it and have the confidence."
Ann
"I want to build a foundation for success; Labyrinth Made Goods is helping me build my foundation with training and opening doors so I can fulfill my dreams."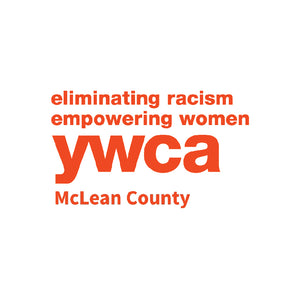 Founded by YWCA McLean County, everything we do at Labyrinth Made Goods, from creating transformational programs to making important business decisions, is rooted in achieving YWCA's mission to eliminate racism, empower women, stand up for social justice, help families, and strengthen communities.
Go to YWCA